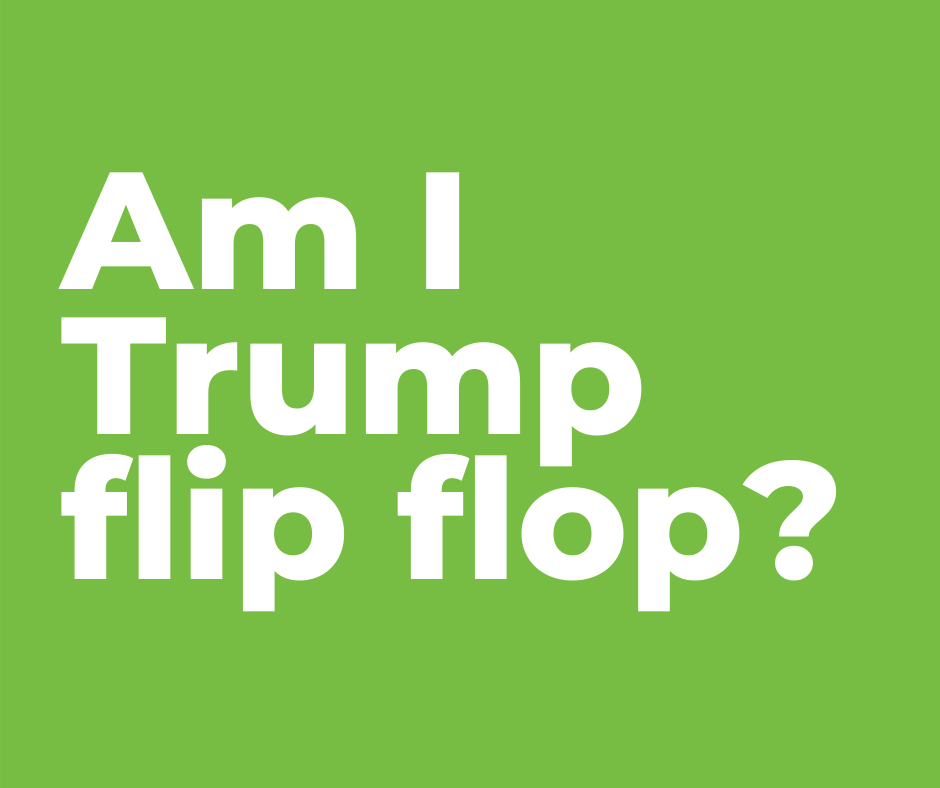 Am I a President Donald Trump flip flop? That's the question I keep getting asked since I announced I was running against Rep. Ben McAdams. 
Keep in mind I'm not a talkshow host any longer. I'm now running for Congress as a Republican. 
During my time at KSL News Radio I would speak vocally about the news of the day including President Trump--the good, the bad & the ugly. That's why Trump would come up a lot. 
But now I'm running for Congress so my formating for my podcasts and content has changed a bit. Why? Because I'm running in a Republican primary. Right now my job is to show Conservatives why I should be the Republican nominee in the 4th District. I'm striving to highlight my commonalities with fellow Republicans.
But none of my core beliefs or philosophies changed. 
I have always supported Pres. Tump when my principles allow me to do so with issues like the opioid crisis, tax reform, trade, impeachment, etc. 
What do you think? Do you think my support is insincere? Why or why not? 
If you value my guiding principles please clicking here to donate to the JayMac Keystone Club by following this link: http://jaymcfarland.com/keystone.html
Jay Mcfarland--JayMac for short--is a candidate in Utah's Fourth Congressional District. He's the former host "JayMac News Show" on KSL NewsRadio. He's an author, a PluralSight instructor, and an app developer.