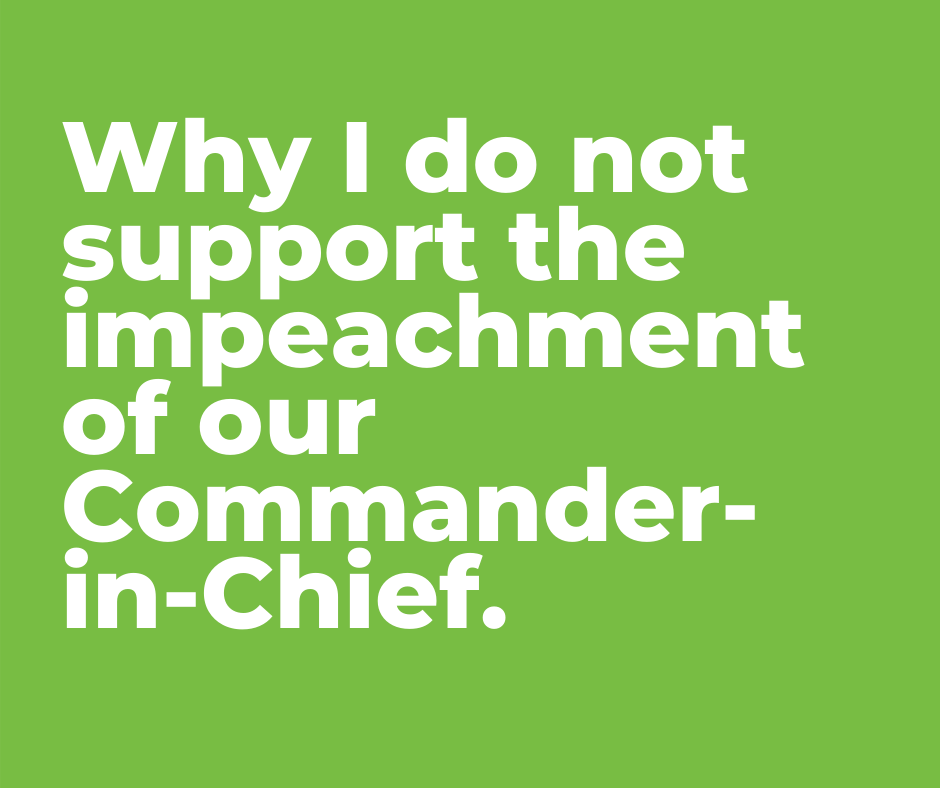 I was very disappointed today to learn Representative Ben McAdams will be voting to impeach President Donald Trump.
As many of you know, I have supported President Trump on several key issues, and I have disagreed with other decisions he has made. But the choice to impeach any president is much bigger than the person who currently holds the office. We must think about the future implications of how all future presidents will be treated. We must protect the highest office in the land from a highly politicized process. Let me tell you why I do not support the impeachment of our Commander-in-Chief.
A donation to my campaign is a donation to fight against the Democrats' politically motivated attack against President Donald Trump.
Is Ben McAdams backed into a corner and has to unite with the politicized #Dems? Or do you believe there's enough evidence to continue with the impeachment proceedings? Why or why not?
DONATE: http://jaymcfarland.com/keystone.html
#impeachment #impeach #benmcadams #benmcadams #utpol #utgop #gop #jaymachasyourback #turningtalkintoaction